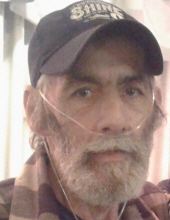 Obituary for Paul Edward Moore
Paul Edward Moore, age 67, of Kirkland Avenue in Irvine, passed away Tuesday, October 8, 2019 at the University of Kentucky Medical Center following a long illness. He was born July 28, 1952 in Rockcastle County and was the son of the late Henry Moore and Ruby Cromer Brown. He was a Kentucky Colonel and lived in Estill County most of his life. He is survived by:
His Wife: Carolyn Faye Cole Moore - Estill County
2 Daughters: Rhonda Tuttle - Richmond
Crystal Moore Baskin - Estill County
3 Sons: Keith Edward Moore - Estill County
Troy James Moore - Estill County
Clinton Joshua (Amanda) Moore - Richmond
1 Sister: Sheila Jones
2 Brothers: Harold Moore
Jeff Moore

13 Grandchildren 2 Great Grandchildren

He was preceded in death by 3 sisters, Pauline Bullock, Connie Schnitzer, Carolyn Osborne; 1 brother, Christopher Moore.

Funeral services will be conducted Friday, October 11, 1 PM at the Warren F. Toler Funeral Home Chapel by Bro. Ernest Wayne Hatton. Burial to follow in the Oakdale Cemetery. Friends may call after 10:30 AM Friday at the funeral home.