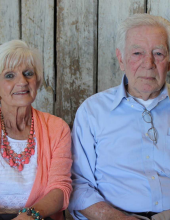 Obituary for Dwight Edward Arvin
Dwight Edward Arvin, age 75, of South Irvine Road in Irvine, passed away Tuesday, May 21, 2019 at the Marcum and Wallace Hospital following a long illness. He was born June 7, 1943 in Estill County to the late Elbert Ray Arvin and Lyda Mildred Walton Arvin. He was a retired farmer and served as the Estill County Judge Executive for two terms. He was a member of the O.D. Henderson Masonic Lodge and a member of the Crooked Creek Christian Church. He had lived in Estill County all his life. He is proceeded in death by his wife, Diane Smithers Arvin. He is survived by:
2 Daughters: Jackie Thacker Estill County
Kyle McIntosh (Randy) Estill County
2 Sons: Buddy Arvin (Charlotte) Estill County
John Arvin Estill County
1 Sister: Janet Sue Smith (Robert) Estill County
1 Brother: Donnie Arvin Estill County

8 Grandchildren: Meghan Arvin Mills (Jimmy), Tessla Arvin Dixon (Clinton), Lyda Rae Arvin, Pauline Thacker, Katie Thacker, JP Thacker, Elijah McIntosh and Kyran McIntosh
4 Great Grandchildren: Jace Mills, Rocky Mills, Heidi Dixon and Beau Dixon

He was preceded in death by his infant daughter, Elizabeth Faye Arvin; 1 son Dwight Dale Arvin; and 1 brother, Buddy Gene Arvin

Funeral services will be conducted Friday, May 24, 7 PM at the Warren F. Toler Funeral Home Chapel by Bro. Tom Blackburn. Friends may call between 5-7 PM here at the funeral home. Burial will be in the Winkler Cemetery.