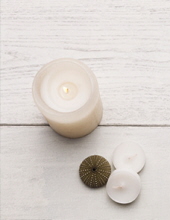 Obituary for Arthur McIntosh
Arthur McIntosh, age 81, of Ticky Fork Drive in Ravenna, passed away Sunday, September 30, 2018, at the Compassionate Care Center in Richmond after a long illness. He was born May 21, 1937 in Estill County and was the son of the late Willie and Eva Rawlins McIntosh. He was the former owner of the Ravenna Shell Station, McIntosh junkyard, and a construction worker. He had lived in Estill County most of his life and was a member of Turning Point Apostolic Church. He was preceded in death by his wife, Emma Tipton McIntosh. He is survived by:

2 Daughters: Janet Walters (Billy) Estill Co.

Margaret Cumpton (Timothy) Ashland

2 Sons: Arthur Edward McIntosh Winchester

Robert Byron McIntosh Estill Co.

1 Sister: Linda Howell Lexington

8 Brothers: Millard McIntosh Estill Co.

Marshall McIntosh Estill Co.

Russell McIntosh Estill Co.

Jim McIntosh Estill Co.

Ray McIntosh Mt. Sterling

Eugene McIntosh Estill Co.

Roger McIntosh Estill Co.

Larry McIntosh Waco

16 Grandchildren 22 Great Grandchildren 3 Great-Great Grandchildren

He was preceded in death by 2 daughters; Mary Katherine Bowlin and Doris Ann McIntosh Fox and 1 sister; Willie Mae Tipton

Funeral Services will be conducted Wednesday, October 3, 11 AM at the Turning Point Apostolic Church by Bro. Larry McIntosh and Bro. Millard McIntosh. Burial will be at the Crowe Cemetery. Friends may call between 6 and 9 PM Tuesday at the Warren F. Toler Funeral Home and after 10 AM Wednesday at the church.