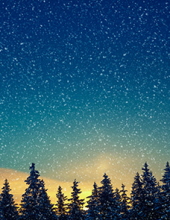 Obituary for David Howard Hoover
David Howard Hoover, age 42, of Elm Street in Ravenna, passed away Friday, September 21, 2018, at the Good Samaritan Hospital following a long illness. He was born January 12, 1976 in Estill County and was the son of Donald Howard Hoover and the late Debra Jean Horn Hoover. He was a mechanic and attended the Old Time Baptist Church. He had lived in Estill County all his life. He is survived by:

His father: Donald Howard (Marcia) Hoover

1 Son: Dalton Howard Hoover Estill Co.

2 Sisters: Amanda Hoover Madison Co.

Jessica Isaacs Estill Co.

1 Brother: Joshua Gilbert Florida

1 Grandchild: Salem Case Hoover

2 Nephews: Max & Mason Isaacs

He was preceded in death by his grandparents: Roscoe & Donna Mae Hoover and Allie & Louise Horn

Funeral services will be conducted Tuesday, September 25, 1 PM at the New Bethel Baptist Church #2 by Bro. Fred Webb. Burial will be at the Hoover Cemetery. Friends may call after 12 PM Tuesday at the Church.