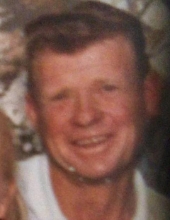 Obituary for Farris "Cotton" Marcum
Farris "Cotton" Marcum, age 80, a resident of the Irvine Nursing and Rehab Center, passed away Saturday, March 4, 2023, at the Center following a long illness. He was born January 6, 1943, in Estill County and was the son of Elmer and Rosetta Isaacs Marcum. He was a Carpenter and a member of the Drip Rock Baptist Church. He had lived in Estill County all his life. He is survived by:
1 daughter: Annette Moore - Estill Co.
4 sons: Farris Glenn Marcum - Estill Co.
Farrell Lynn Marcum - Estill Co.
Tony Marcum - Indiana
Farris Marcum - Lincoln Co.
6 sisters: Ina Faye Murphy - Estill Co.
Geraldine Fowler - Lee Co.
Opal Hogieback - Ohio
Annalee Farthing - Ohio
Arlene Clark - Estill Co.
Sheila Cox - Estill Co.
17 grandchildren, several great grandchildren, and several great-great grandchildren.
He was preceded in death by his parents, 2 daughters, Christina Marcum and Rhonda Marcum Ray, 1 sister, Wanda Barker, and 5 brothers, William Louis Marcum, Luther Marcum, Eugene Marcum, Kenneth Marcum, and Elmer Marcum Jr.
Funeral services will be conducted Saturday, March 11, 11 AM at the Warren F. Toler Funeral Home Chapel with Bro. Randy Marcum officiating. Burial will be at the Marcum Cemetery. Visitation will be held on Friday from 6 to 9 PM at the Funeral Home.
Pallbearers: Joe Marcum, David Lee Marcum, Kevin Marcum, Bryant Mahaney, Derek Hisel, and Jason Dixon