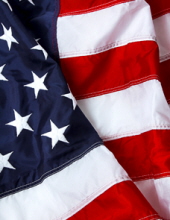 Obituary for Charles Franklin "Buster" Clevenger
Charles Franklin "Buster" Clevenger, age 77, of Wisemantown Road in Irvine, passed away Wednesday, December 30, 2020, at his home following a short illness. He was born December 16, 1943 in Floyd County and was the son of the late John and Margaret Sellards Clevenger. He served in the United States Air Force and was a retired CSX Railroad employee. He was a member of the Irvine First Church of God and had lived in Estill County most of his life. He is survived by:
His son: Todd (Margaret) Clevenger - Bowling Green
2 sisters: Carolyn (J.B.) Bowman - Lee Co.
Charolette Jarrell - Floyd Co.
His nieces and nephews: Mark Robinson, Tony Clevenger, Greg Clevenger, Carol Ann Coffin and Carmen Blackburn
His caretakers: Christina Clevenger and Chase Clevenger
He was preceded in death by his brother, John Fredrick Clevenger.
Visitation for the public will be held Sunday, January 3, from 12 to 2 PM at the Warren F. Toler Funeral Home.