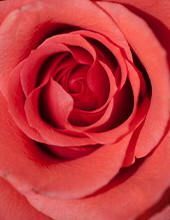 Obituary for Nettie June Stone
Nettie June Stone, age 73, of Old Fox Road in Irvine passed away Tuesday, November 10, 2020, at her home following a long illness. She was born January 29, 1947 in Estill County and was the daughter of the late Harvey and Sally Kirby Stepp. She was a retired Sylvania employee and had lived in Estill County all her life. She was preceded in death by her husband, Lowell Clay Stone. She is survived by:
1 daughter: Karen Stone - Estill Co.
1 son: Jerry (Pam) Stone - Estill Co.
4 grandchildren: Chasity (Josh) Wesley, Elijah Stone, Justin Shearer and Samantha (Michael) Rawlins
2 great grandchildren: Samara and Karlie Rawlins
She was preceded in death by 3 siblings, Flossie Profitt, Chester Stepp and Beverly Stepp.
Visitation for the public will be held Friday, November 13, from 12 to 1 PM at the Warren F. Toler Funeral Home. Private memorial services will be conducted.