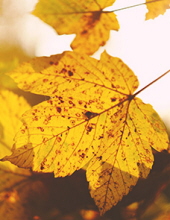 Obituary for Cleveland Darrell Adams
Cleveland "Doc" Darrell Adams, age 65, of Winchester Road in Irvine, passed away Saturday, November 7, 2020, at his home following a short illness. He was born March 22, 1955, in Estill County, a son of the late Cornelius and Ora West Adams. He was a member of the Spout Springs Baptist Church and had lived in Estill County all of his life. He is survived by:
1 Daughter: Miranda Cassett - Hamilton, OH
1 son: Matthew Adams: - Estill Co.
1 Stepdaughter: Bonnie Sparks - Estill Co.
1 Stepson: Victor Jones - Estill Co.
1 Sister: Shirley Lancaster - Lee Co.
1 Brother: Doug Adams - Estill Co.
In addition to his parents, he was also preceded in death by a Sister, Grace Puckett.
Visitation for the public will be held Thursday, November 12th, from 11 AM to 1 PM at the Warren F. Toler Funeral Home. Private funeral services will be held with burial in the Crowe Cemetery.
In lieu of flowers, donations are suggested to go toward funeral expenses.