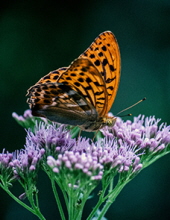 Obituary for Phoebe Noland
Phoebe Noland, age 95, of Brookview Drive in Richmond, passed away Saturday, August 15, 2020, at the Compassionate Care Center following a long illness. She was born June 1, 1925 in Estill County and was the daughter of the late John Henry and Bertha Babb Crowe. She was a retired Westinghouse employee and a member of the Bybee Methodist Church. She had lived in Madison County most of her life. She was preceded in death by her husband, Edward Noland. She is survived by:
2 daughters: Johnetta Barger - Madison Co.
Kathy Cosby - Anderson Co.
2 sons: John Reed - Madison Co.
David Noland - Madison Co.
1 sister: Marilyn Miracle - Fayette Co.
5 grandchildren, 7 great grandchildren
She was preceded in death by 1 daughter, Cheryl Lynn Noland, 4 sisters; Minnie Crowe, Lorene Allen, Alice Crowe, Elsa Edwards and 5 brothers; Eugene, Ernest, Harry, Herman and Wilbur Crowe.
Private funeral services will be conducted. The Warren F. Toler Funeral Home is in charge of arrangements.