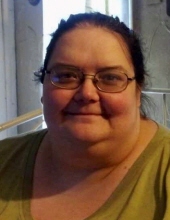 Obituary for Karen Marie Powell
Karen Marie Powell, 42, of Irvine, KY passed away at her home on Wednesday, August 12, 2020. She was born December 14, 1977 in Estill County. She was the daughter of the late Ruby Powell and the late Johnny Sams. She was a chemistry lab instructor at Eastern Kentucky University where she was also an alumna. She enjoyed teaching at EKU and was pursuing her Masters in Arts of Teaching at Cumberland University. Education was an important thing in Karen's life. She graduated from Estill County High School in 1996 where she was Salutatorian.
She was an avid reader and enjoyed playing cards and games and spending time with her family and friends.
She is survived by three sisters, Debbie, Missy and Gail. She had 2 nieces, Wendy (Brandon) Long, Becky (Brian) Barnes and a nephew David (Kristi) Baker that she thought of as siblings. She has five great nieces, Kaylee Barnes, Jayci Long, Hannah Baker, Sara Baker and Becca Long and 2 great nephews, Dyllon Long and Noah Baker. She had a special relationship with Dyllon, Jayci and Becca.
She is also survived by three aunts, Ethel Willis, Susie Dixon and Lullie Dixon and one uncle, Johnny Dixon.
She was preceded in death by her grandmothers, Sallie Powell and Artie Sams.
Karen was kind, beautiful, loving, funny and smart and was the rock of support for many in her family. She will be sadly missed but fondly remembered.
Private services will be held at a later date.
The Warren F. Toler Funeral Home is in charge of arrangements.