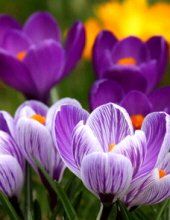 Obituary for Teresa Carol Hamm
Teresa Carol Hamm, age 55, of New Fox Road in Irvine, passed away Saturday, February 8, 2020, at her home following a long illness. She was born June 23, 1964 in Estill County and was the daughter of the late Scotty Ray and Helen Anglin Hamm. She was a homemaker and attended the Holiness Church. She had lived in Estill County all her life. She is survived by:
1 daughter: Audrey Helen Burchfield - Estill Co.
1 son: Scotty Daniel Murphy - Estill Co.
2 sisters: Joyce Walters - Estill Co.
Sandy Flynn - Estill Co.
3 brothers: Billy Ray Hamm - Estill Co.
Gregory Lamar Hamm - Estill Co.
Jamie Scott Hamm - Estill Co.
3 grandchildren: Nathaniel Scott Murphy, Karmen Blue Burchfield and Hosea Gene Burchfield
She was preceded in death by 1 brother, Christopher Todd Hamm.
Memorial services will be held at a later date. Warren F. Toler Funeral Home is in charge of arrangements.