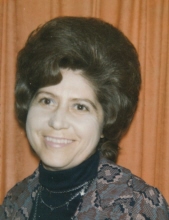 Obituary for Zelma Robbins
Zelma D. Robbins, 87, of Van Buren, passed away Wednesday, December 22, 2021 at her home. She was born May 9, 1934 in Cobb Hill, KY to the late Rosco and Dora Hall.
She was preceded in death by her husband, Stanley E. Robbins.
She is survived by a son, Ronald Robbins and wife Billie of Van Buren; a sister, Hassie Wright of Nashville; one grandchild, two great-grandchildren, and six great-great-grandchildren.
Funeral services will be conducted Thursday, December 30, 11 AM at the Warren F. Toler Funeral Home Chapel. Burial will be at the Cobb Hill Cemetery. Visitation will be held from 10 to 11 AM Thursday at the Funeral Home.