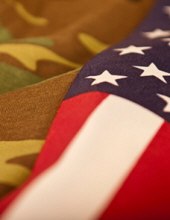 Obituary for Wynton Gayle Stone
Wynton Gayle Stone, age 84, of Woolly Ridge Road in Irvine, passed away Thursday, April 25, 2019, at the Marcum & Wallace Memorial Hospital following a short illness. He was born August 27, 1934 in Estill County and was the son of the late Charles and Mona Lillian Richardson Stone. He was a retired carpenter and had lived in Estill County all his life. He served in the United States Air Force during the Korean Conflict and was a former member of the American Legion. He is survived by:
His special companion: Jean Woods
2 Daughters: Kathy Stone - Tennessee
Theresa (Ron) Stevens - Scott Co.
4 Sons: David (Mary) Stone - New York
Danny (Traci) Stone - Madison Co.
William (Nancy) Stone - Estill Co.
Jimmy (April) Stone - Estill Co.
1 Sister: Debbie (John) Hatton - Clark Co.
2 Brothers: Jackie (Virginia) Stone - Estill Co.
Ronald Gene (Betty) Stone - Bath Co.
7 Grandchildren 1 Great Grandchild
He was preceded in death by 1 son, Robert Stone and 1 grandson, William Brian Stone.
Memorial services will be conducted Saturday, April 27, 5 PM at the Warren F. Toler Funeral Home by Bro. Terry Barnes. Friends may call between 4 and 5 PM Saturday at the Warren F. Toler Funeral Home.