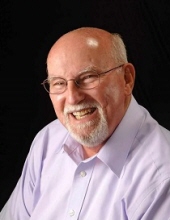 Obituary for Woodrow W. Dixon, Jr.
Woodrow W. Dixon, Jr., age 77, of McKee Road in Irvine, passed away Monday, December 21, 2020, at the Irvine Nursing & Rehabilitation Center following a sudden illness. He was the son of the late Woodrow W. Dixon and Mollie Sparks Dixon Estes and had lived in Estill County most of his life. He was a retired Trane employee and a former member of the National Guard. He was a devout Christian and attended the Providence Baptist Church. He is survived by:
His wife of many good years, Levaron Harrison Dixon
His daughter, Angela Lopell Dixon - Irvine
1 sister: Frances (Marvin) Marcum - Irvine
2 brothers: Jacob (Connie) Estes - Irvine
Jack (Laura) Maness - Irvine
Sister-in-law: Opal Gadd - Berea
He was preceded in death by 2 siblings, Matilda Richardson and Michael Maness.
Visitation for the public will be held Wednesday, December 23, from 6 to 9 PM at the Warren F. Toler Funeral Home. Private funeral services will be conducted by Bro. Tim Roberts and Bro. Billy Lyndon Stamper with burial at the Sunset Memorial Gardens.