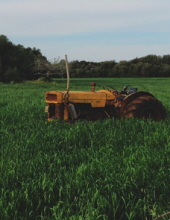 Obituary for Winford Gayle Hall
Winford Gayle Hall, age 85, of Raintree Drive in Richmond, passed away Monday, January 9, 2023, at the Compassionate Care Center following a long illness. He was born September 2, 1937, in Estill County and was the son of Julius and Essie Watson Hall. He was retired from R.J. Reynolds Tobacco Company and had lived in Estill County most of his life. He is survived by:
His wife: Norma Wiseman Hall
2 daughters: Sharon (Terry) Arvin - Tennessee
Pam (Lance) Parks - Estill Co.
1 sister: Betty Roberts - Estill Co.
1 brother: Donald Hall - Estill Co.
4 grandchildren: Megan Arvin, Caleb Arvin, Paula Tillman and Dana Parks
2 great grandchildren: Kylee Wheeler and Johanna Tillman
He was preceded in death by his parents and 1 brother, Kenneth Hall.
Graveside services will be conducted Friday, January 13, 11 AM at the South Irvine Cemetery.
Visitation will be held Thursday from 6 to 9 PM at the Warren F. Toler Funeral Home.
Pallbearers: Lance Parks, Terry Arvin, Caleb Arvin, Steve Roberts, Jeff Hall and Kent