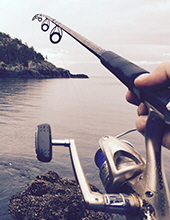 Obituary for Wilton Jefferson Flynn
Wilton Jefferson Flynn, 73, of Irvine, Kentucky, the husband of Shanetta Flynn, passed away on Sunday, June 27, 2021, at his home in Richmond.

Wilton was born in Estill County, on August 8, 1947 and was the son of the late Windle Flynn & Louise Johnson Flynn. He was a loving father and grandfather who always supported his family. Wilton retired from IBM and then began his dream job with the opening of A&W Sports in Irvine, for 29 years. He had a passion for his business and had a customer base that reached many other states. He was a staple in his community and loved by everyone. Wilton had a love for farming, Tennessee Walking horses and raising cattle. His favorite past times were fishing, hunting, UK Basketball, trading guns and being with his family.

Survivors include his wife of 52 years: Shanetta Flynn, his son: Jeff Flynn (Tamara); his grandchildren: Danistan Flynn and Rylan Flynn; his sister: Doris Honeycutt; his brothers: Wayne Flynn and Gerald Flynn (Angie) as well as several nieces, nephews, other relatives and friends. All of these family members were special to him.

Funeral services will be conducted Friday, July 2, 11 AM at the Warren F. Toler Funeral Home with Bro. Sam Miller officiating. Burial will be at the Sunset Memorial Gardens. The family will receive relatives and friends from 6 to 9 PM on Thursday at the Warren F. Toler Funeral Home.
Pallbearers: Jerry Flynn, Mark Noland, Danny Stacy, David Tipton, Jason Whitaker, and Carl Wayne Young
Honorary Pallbearers: Robert Flynn, Roger Kissick, James Morris, Terry Taylor, Ricky Tipton and Chad Flynn

In memory of Wilton Flynn, donations can be made to Hospice Care Plus at the following address: 308 Kidd Drive, Berea, KY 40403.