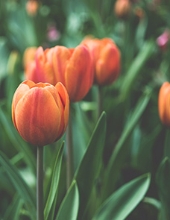 Obituary for Wilma Louise Covey
Wilma Louise Edmonson Covey, age 73, of Cardinal Court in Irvine, passed away Wednesday, April 5, 2023, at her home following a long illness. She was born May 26, 1949, in Estill County and was the daughter of the late Joe Edmonson and Barbara Louise Crowe Edmonson. She was a Homemaker and a member of the Turning Point Apostolic Church. She had lived in Estill County all her life. She is survived by:
Her husband: Al L. Covey
1 daughter: Kimberly Sparks - Estill Co.
1 son: Al Dwayne (Pam) Covey - Roanoke, Indiana
3 brothers: Harold Dean (Joyce) Edmonson - Estill Co.
Larry Wayne Edmonson - Estill Co.
Roy Gene (Elizabeth) Edmonson - Estill Co.
7 grandchildren and 9 great grandchildren
In addition to her parents, she was preceded in death by 1 sister, Lois Etta Edmonson, and 3 brothers, Timothy Glenn Edmonson, Kenneth Gayle Edmonson, and Ronnie Edmonson.
Funeral services will be conducted Saturday, April 8, 2 PM at the Warren F. Toler Funeral Home Chapel with Bro. Larry McIntosh officiating. Burial will be at the Crowe Cemetery. Visitation will be held on Friday, April 7, from 6 to 9 PM at the Funeral Home.
Pallbearers: Dwayne Covey, Joseph Covey, Justin Covey, Jordan Covey, Brandon Sparks, and Tyler Sparks
Honorary Pallbearers: Donald Sparks