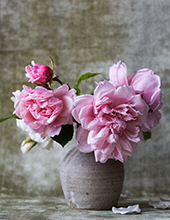 Obituary for Wilma Jean Sparks
Wilma Jean Sparks, age 63, of Kissey Branch in Irvine, passed away Sunday, November 17, 2019, at the University of Kentucky Medical Center following a short illness. She was born April 11, 1956 in Estill County and was the daughter of the late Walter and Ola Mae Sparks White. She was a retired mail carrier with the Irvine Post Office and was a member of the Holiness faith. She had lived in Estill County all her life. She is survived by:
1 Daughter: Amy (Jason) French - Estill Co.
1 Son: Thurston (Lynn) Alcorn - Madison Co.
4 Sisters: Joyce Edmonson - Estill Co.
Gladys Davis - Madison Co.
Teresa Smith - Estill Co.
Rosa Lee White - Estill Co.
4 Grandchildren: Wade (Lexi) French, Henry, Mason and Calvin Alcorn
She was preceded in death by 6 sisters; Margie Stanley, Marzella White, Roberta Sparks, Sharon White, Betty Jo White and Elizabeth White.
Funeral services will be conducted Wednesday, November 20, 1 PM at the Warren F. Toler Funeral Home Chapel. Burial will be at the Newton Cemetery. Friends may call between 11 AM to 1 PM Wednesday at the Warren F. Toler Funeral Home.