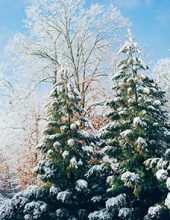 Obituary for William Taylor Dunaway
William Taylor Dunaway, age 82, of Rice Street in Irvine, passed away Sunday, December 23, 2018, at Saint Joseph Hospital following a short illness. He was born August 19, 1936 in Estill County and was the son of the late Charlie and Martha Powell Dunaway. He worked for the CSX Railroad and attended the White Oak Church of God. He lived in Oldham County most of his life. He is survived by:

2 Daughters: Regina Dunaway Oldham Co.
Dema Schutte Oldham Co.

1 Son: Vance Dunaway Oldham Co.

Several brothers and sisters

6 Grandchildren: Logan Lonkard, Evan Lonkard, Duall Schutte, Payton Schutte, Aspynn Dunaway, and Ar-Lo Dunaway

1 Great Grandchild: Jace Wilson

He was preceded in death by 4 siblings

Memorial services will be held at a later date.