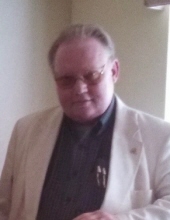 Obituary for William Gayle Smith
William Gayle Smith, age 64, a resident of the Fountain Circle Care & Rehabilitation Center in Winchester, passed away Thursday, December 2, 2021, at the Center. He was born March 8, 1957, in Winchester and was the son of the late Bobby J. Smith and Reva Dixon Toler. He was a former plumber with Bobby Smith Plumbing and was a member of the Wagersville Community Pentecostal Church of God. He had lived in Clark County all his life. He is survived by:
2 daughters: Bobbie Gail (Brian) Smith Flack - Winchester
Heather Ray (Manuel) Smith Wages - Winchester
1 son: William Allen Smith - Mt. Sterling
1 sister: Fay Isaacs - Lexington
1 brother: Ronnie Smith - Winchester
12 grandchildren and 1 great grandchild
Funeral services will be conducted Monday, December 6, 1 PM at the Warren F. Toler Funeral Home. Burial will be at the West Irvine Cemetery. Visitation will be held Monday from 11 AM to 1 PM at the Funeral Home.