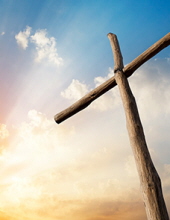 Obituary for William Allen Eckler
William Allen Eckler, age 84, of North Madison in Irvine, passed away Tuesday, December 24, 2019 at the Irvine Health and Rehabilitation Center following a long illness. He was born December 29, 1934 in Estill County and was the son of the late Francis Blaine Eckler and Alice Marie Shearer Eckler. He retired from Puckett Ford Garage, and he was a member and deacon of the Calvary Baptist Church. He was the founder of the Calvary Heirs Quartet. He was an Irvine City Councilman for 38 years and served in the National Guard. He is preceded in death by his wife of 58 years, Edra Murphy Eckler. He lived in Estill County all his life. He is survived by:

1 Daughter: Rebecca (Todd) Blevins - Irvine
1 Son: Bill (Bonnie) Eckler, II - Berea
1 Brother: John (Donna) Eckler - Harrodsburg

4 Grandchildren: Adam (Amber) Benton, Brett (Dana) Benton, Evan (Lindsey) Eckler, Emily Ecker, Chelsea Duff, and Cody (Jessica) Duff

6 Great-Grandchildren: Bekka Brooks, Sullivan and Adalyne Benton, Ellie and Asher Eckler, and Kayson Duff

He was preceded in death by 2 brothers, Gene and Bob Eckler.

Funeral services will be conducted Saturday, 1 PM at the Calvary Baptist Church by Todd Blevins, Evan Eckler, and Brett Benton. Burial will follow in the West Irvine Cemetery. Friends may call after 11 AM Saturday until service time at the church.