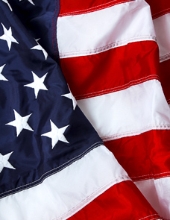 Obituary for Walter Douglas Hall
Walter Douglas Hall, age 69, of Patsy Road in Irvine, passed away Tuesday, March 14, 2023, at his home following a long illness. He was born June 26, 1953, in Dayton, Ohio and was the son of Delilah Smyth Hall and the late Lloyd Hall. He served in the United States Army during the Vietnam War. He was a retired Okonite employee and was a past president of the IBEW Local 2356. He was preceded in death by his wife, Sandra Kay Shouse Hall. Survivors in addition to his mother include:
2 daughters: Sonja "Joni" Hatton - Estill Co.
Melissa "Lisa" (Ryan) Raker - Estill Co.
1 sister: Laura Minnix - Estill Co.
1 brother: Scot Hall - Estill Co.
7 grandchildren: Jonah Carpenter, Dawson Carpenter, Becket Raker, Sophia Raker, Everleigh Raker, Carter Hatton and Colby Hatton
He was preceded in death by his daughter, Stephanie Hall, and 2 brothers, Daniel and Steve Hall.
A memorial service will be held on Saturday, March 18, 12 PM at the Cobb Hill Crossroads Church with Bro. Jim Hall officiating. The Warren F. Toler Funeral Home is in charge of arrangements.