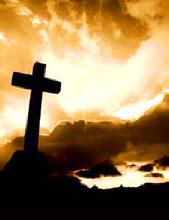 Obituary for Wade Osborne
Wade Osborne, age 74, of McKee Road in Irvine, passed away Sunday, July 17, 2022, at the Irvine Nursing and Rehab Center following a long illness. He was born June 11, 1948, in Estill County and was the son of the late Robert and Modena Johnson Osborne. He was an Auto Mechanic and attended the Wagersville Pentecostal Church of God. He is survived by:

His wife: Joyce Ann Phillips Osborne
1 daughter: Deana K. Osborne - Estill Co.
1 son: Timothy Wade (Michelle) Osborne - Estill Co.
3 sisters: Lily Sturgill - Estill Co.
Allie Fair Noland - Estill Co.
Martha Flynn - Estill Co.
2 stepdaughters: Karen (Rusty) Jones - Madison Co.
Barbara McElroy - Estill Co.
2 stepsons: Jimmy (Deana) Marcum - Estill Co.
Wayne Marcum -Estill Co.
8 grandchildren and 1 great grandchild
11 step-grandchildren and 9 step-great grandchildren

In addition to his parents, he was preceded in death by 1 stepdaughter, Kathy Sweeny, and 17 brothers and sisters.

Funeral services will be conducted Wednesday, July 20, 1 PM at the Warren F. Toler Funeral Home Chapel with Bro. Phillip Smith and Bro. Kevin Chaney officiating. Burial will be at the Congleton Cemetery. Visitation will be held Wednesday from 11 AM to 1 PM at the Funeral Home.