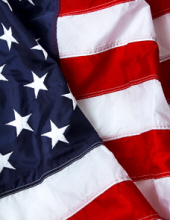 Obituary for Virgil D Johnson
Virgil D. Johnson, age 88, of Berry Avenue in Bellevue, Kentucky, passed away Friday, December 16, 2022, at the St. Elizabeth Hospice. He was born May 28, 1934 in Estill County and was the son of the late Hubert Green and Mary Edna Estes Johnson. He served in the United States Army during the Korean Conflict. He retired from Durkee Foods and attended the Bellevue Baptist Church. He is survived by:
1 daughter: Melissa Anne Perkins- Lakeside Park, KY
1 son: Gerald D. Johnson - Florence, KY
2 sisters: Nancy Teegarden - Alexandria, KY
Faye Stewart - Estill Co.
1 brother: Dallas Johnson - Lee Co.
6 grandchildren and 8 great grandchildren
He was preceded in death by his parents, his wife, Maxine Stidham Johnson, 2 sons, Virgil Kevin Johnson, Stephen Ray Johnson, and 7 siblings, Beulah Mays, Leora Smith, Sue Abney, Zelma Rogers, Phyllis Shouse, Floyd Merle Johnson and James Johnson.
Graveside services will be conducted Tuesday, December 20, 1 PM at the Warner Stidham Cemetery with Donnie Watson officiating. The Warner Stidham Cemetery is located at 1102 Dry Ridge Road, Irvine, KY.