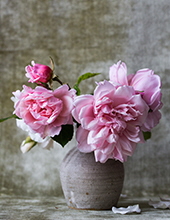 Obituary for Vicie Alcorn
Vicie Alcorn, age 98, of Wisemantown Road in Irvine passed away Thursday, December 3, 2020, at Morning Pointe in Richmond. She was born April 18, 1922 in Estill County and was the daughter of the late Omer "Jack" and Nonie Chaney Smyth. She was a retired Carhartt, Inc. employee and a member of the Wisemantown Methodist Church. She was preceded in death by her husband, Henry Buford Alcorn and her son, Arthur Gene Ballard. She is survived by:
1 stepson: William Ray Alcorn - Ohio
4 sisters: Margie Flannery - Ohio
Pauline (Jim) Hudson - Ohio
Anna Smyth - Ohio
Janet Dixon - Ohio
2 grandsons: Arthur David (Shonna) Ballard - Irvine
Randall Ballard - Irvine
3 step-grandchildren: Tina Alcorn, Bart (Janet) Alcorn and Patricia Alcorn
3 great grandchildren: Whitney (Cory) O'Keefe, Mariah (Tyler) Douglas, Machaela (Adam) Walpole
4 step-great grandchildren: Marie (Ryan) Fair, Melissa Alcorn, Sarah (Sean) Carney, Kelsey Alcorn
1 great-great grandson: Sawyer O'Keefe
3 step-great-great grandchildren: Aubrey Justis, DJ Justis, Gordon Carney
She was preceded in death by 4 siblings, Lillian Sparks, Lucille Henderson, Juanita Henry and Reese Smyth.
Graveside services will be conducted Sunday, December 6, 2 PM at the Crowe Cemetery. The Warren F. Toler Funeral Home is in charge of arrangements.