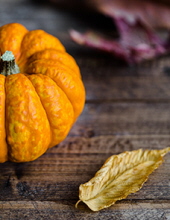 Obituary for Vernon Ray Thacker
Vernon Ray Thacker, age 79, of Wisemantown Road in Irvine, passed away Friday, November 16, 2018, at the Compassionate Care Center. He was born November 4, 1939 in Lee County and was the son of the late William Thacker and Vada Centers Thacker McCoy. He was a former employee of Ashland Oil and a member of the Christian faith. He is survived by:
6 Daughters: Wanda Darlene Abner London
Shelia Rae Begley Irvine
Rhonda Michelle Barrett Lexington
Kathy Cole Lee Co.
Mandy Thacker Northern KY
Linda Poet Ft. Knox
1 Sister: Louise Dalton Zoe
2 Brothers: Mitchell Harold Thacker Hanover, IN
Dennis Paul Thacker Madison, IN
Several grandchildren Several great-grandchildren
A host of nieces and nephews
He was preceded in death by the mother of his children, Wanda Alice Ross Barrett, 1 daughter, Leatrice Thacker, 1 son, Timothy Leon Thacker, 4 sisters; Sue Boldrey, Liz Warner, Faye Ferguson, Linda Jackson and 3 brothers; Jerry, Robert and Gerald Thacker.
Funeral services will be conducted Wednesday, November 21, 12 PM at the Warren F. Toler Funeral Home Chapel by Bro. John Thacker. Burial will be at the Thacker Cemetery. Friends may call after 10 AM Wednesday at the Warren F. Toler Funeral Home.