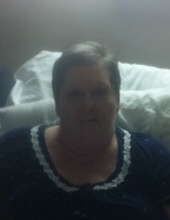 Obituary for Valery Williams
Valery Williams, age 70, of Owingsville, KY, passed away Wednesday, March 31, 2021, at the Ridgeway Nursing and Rehabilitation Center, following a long illness. She was born June 24, 1950, in Estill County, a daughter of the late Samuel Ray and Juanita Powell Hatton. She was a former Carhartt employee where she worked on the sewing line. She is survived by:

3 Daughters: Tammy York (Joe) Bath Co.
Shelley Arvin Fayette Co.
Adreanna Williams Fayette Co.

A Son: Dale Wise (Lisa) Estill Co.

2 Sisters: Madeline (Bo) Morris Estill Co.
Magnolia Rawlins (Glynn) Clark Co.

4 Grandchildren: Joseph York
Christopher Wise
Coleman Conrad
Samantha Arvin

A Great Grandchild: Georgia Conrad

Memorial services will be conducted Sunday, May 23, 2 PM at the White Oak Church of God by Bro. Larry Frymyer. Friends may gather at 1:30 on Sunday.