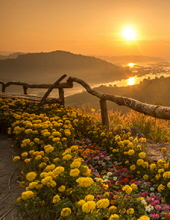 Obituary for Troy Wilgus Rose
Troy Wilgus Rose, age 77, of Drowning Creek Ridge in Irvine, passed away Saturday, March 20, 2021, at the Compassionate Care Center. He was born March 20, 1944 in Estill County and was the son of the late John Henry and Ellen Rainy Rose. He was a farmer and a machinist who retired from Westinghouse, Phillips and Sylvania. He was a member of the Rice Station Christian Church and had lived in Estill County all his life. He is survived by:
His wife: Betty Stokely Rose
1 daughter: Krista (Ron) Brandenburg - Irvine
1 son: Paul (Tara) Rose - Winchester
2 brothers: Dan (Barbara) Rose - Irvine
Earl Rose - Richmond
4 grandchildren: Jake Brandenburg, Cody Brandenburg, Jacob Rose and Jared Rose
He was preceded in death by 3 sisters, Irene Newton, Annalee Hendren and Joetta Prewitt.
Visitation for the public will be held Wednesday, March 24, from 11 AM to 1 PM at the Warren F. Toler Funeral Home. Private funeral services will be conducted by Bro. A.B. Patrick and Bro. Joe Hall with burial at the Eaton Cemetery.
In lieu of flowers, donations are suggested to the Compassionate Care Center or a church of your choice.