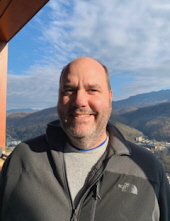 Obituary for Troy Lee Mullins, Jr.
Troy Lee Mullins, Jr., age 49, of Parsons Lane in Lexington passed away Saturday, November 28, 2020, at his home following a short illness. He was born June 12, 1971 in Lexington and was the son of Gail Stacy Mullins and the late Troy Lee Mullins, Sr. He was an accountant with Conduent and was a member of the Rice Station Christian Church and attended the Crossroad Christian Church. He was a graduate of Eastern Kentucky University and the University of Kentucky and was a member of the Beta Theta Pi Fraternity. Survivors in addition to his mother include:
His wife: Angela Megan Zeller Mullins
His daughter: Erica Renee Mullins
His son: Kyle Edward Mullins
Due to Covid-19, private funeral services will be conducted at the Warren F. Toler Funeral Home by Bro. Mike Chism with burial at the South Irvine Cemetery. In lieu of flowers, donations are suggested to the South Irvine Christian Church.