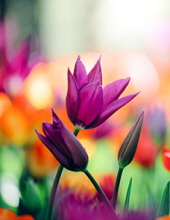 Obituary for Tracy Michelle Terry
Tracy Michelle Terry, age 57, of Geneva Avenue in Irvine, passed away Friday, September 21, 2018, at her home. She was born November 6, 1960 in Fayette County and was the daughter of Dr. Charles E. and Brenda A. Napier Terry. She was an honor student and was a member of the Wisemantown Methodist Church. She had lived in Estill County most of her life. Survivors in addition to her father and mother include:

Her grandmother: Etta Napier Estill Co.

Other family members: Barbara Napier, Kimberly Russo, Greg Napier, Todd Childers and Michael Childers

She was preceded in death by her brother, Mark B. Terry.

Memorial services will be conducted Monday, October 1, 6 PM at the Irvine First Christian Church by Bro. Greg Humpert. Friends may call between 3 and 6 PM Monday, October 1, at the Church.

In lieu of flowers, donations are suggested to the Marcum & Wallace Memorial Hospital.