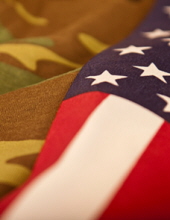 Obituary for Toledo Glenn Newman
Toledo Glenn Newman, age 64, of Dixie Plaza in Richmond, passed away Thursday, December 26, 2019, at Baptist Health Lexington following a long illness. He was born June 6, 1955 in Madison County and was the son of the late Claude and Mary Elizabeth Bailey Newman. He served in the United States Marines and was a retired RV repairman. He had lived in Madison County most of his life. He is survived by:
2 sisters: Helen Martin - Madison Co.
Martha Horn - Estill Co.
2 brothers: Johnny Ray Newman - Estill Co.
Ronald Newman - Laurel Co.
He was preceded in death by 3 sisters; Dorothy Faye Cole, Freide Mae Vanderpool, Margie Ann Ramey and 3 brothers; Ernest Gene Newman, James Paul Newman and Claude Newman, Jr.
No services are scheduled. Warren F. Toler Funeral Home is in charge of arrangements.