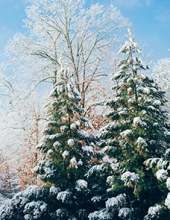 Obituary for Thomas Wayne Sparks
Thomas Wayne Sparks, age 68, of Pitts Road in Ravenna, passed away Sunday, January 17, 2021, at his home following a long illness. He was born February 24, 1952 in Estill County and was the son of the late Lonnie Thomas and Minerva Cox Sparks. He was a former employee of the Estill County Road Department and had lived in Estill County all his life. He is survived by:
His wife of 45 years: Lisa Powell Sparks
2 sons: Shawn Sparks - Estill Co.
Dan Sparks - Estill Co.
1 sister: Emma Tipton - Estill Co.
1 brother: Albert Sparks - Estill Co.
3 grandchildren: Landon, Ashton and Trenton Sparks
He was preceded in death by 2 sisters, Dorothy Fike, Mildred Rawlins and 2 brothers, Billy Sparks and Gene Sparks.
Memorial services will be held at a later date. The Warren F. Toler Funeral Home is in charge of arrangements.