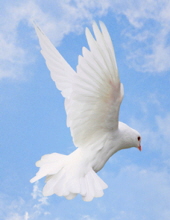 Obituary for Thomas "Tommy" Durham
Thomas "Tommy" Durham, age 76, of Falling Branch in Waco, passed away Thursday, July 11, 2019 at the Compassionate Care Center in Richmond following a long illness. He was born September 1, 1942 in Estill County to the late John Durham and Mamie Turner Durham. He was a retired small engine mechanic and was a member of the Pine Hill Baptist Church. He lived in Waco for the last 32 years. He is survived by:

His wife: Wanda Wells Sparks Durham
1 Daughter: Rhonda (Steve Armstrong) Durham - Georgia
2 Stepdaughters: Sharon (James) Stone - Lexington
Andrea (Scott) Neal - Estill Co.
2 Stepsons: Frankie Sparks - Estill Co.
Jeff (Kim) Sparks - Estill Co.
2 Sisters: Jeanette (Ernest) Stepp - Ohio
Jewel Fox - Estill Co.
1 Brother: Dale (Devonda) Durham - Estill Co.

2 Grandchildren 9 Step Grandchildren 5 Great Grandchildren

He is preceded in death by 1 daughter, Melissa Durham; 1 son, Thomas Durham Jr.; 3 brothers, Fred Durham, Harold Durham, and Lavonne Durham.

Funeral services will be conducted Sunday, July 14, 2 PM at the Warren F. Toler Funeral Home Chapel by Bro. Wesley Miller and Bro. Jerry Rose. Burial will follow in the Durham Cemetery. Friends may call after 12 PM Sunday at the funeral home.