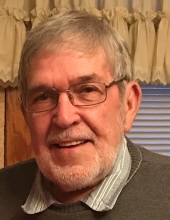 Obituary for Thomas "Tom" Hall
Thomas "Tom" Hall, age 79, of Peyton Avenue in Irvine passed away Sunday, October 11, 2020, at his home following a short illness. He was born June 11, 1941 in Powell County and was the son of the late Dell and Abby Ann McCoy Hall. He was retired from Bundy Tubing & TI Automotive and had lived in Estill County most of his life. He is survived by:
His wife: Frances Case Hall
1 daughter: Jill (Dan) Hall-Crump - Johnson Co.
1 son: Greg (Connie) Hall - Estill Co.
1 sister: Janice Newcomb - Powell Co.
3 brothers: Marion (Bonnie) Hall - Estill Co.
Raymond Hall - Powell Co.
Danny (Tricha) Hall - Powell Co.
3 grandchildren: Sophie (Travis) Wells, Ethan Thomas Hall and Mark Crump
He was preceded in death by 1 son, Anthony Mark Hall and 2 siblings, Mary Durham and Donald Hall.
Visitation will be held Thursday, October 15, from 11 AM to 1 PM at the Warren F. Toler Funeral Home. Private funeral services will be held with burial at the Cobb Hill Cemetery.