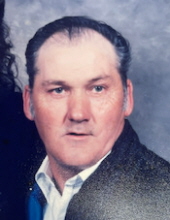 Obituary for Thomas D. Walling
Thomas D. Walling, age 77, of Winchester Road in Irvine, passed away Monday, September 20, 2021, at Mercy Health Lourdes in Paducah. He was born December 3, 1943 in Estill County and was the son of the late Zacky and Lillian Walters Walling. He was a mechanic and a member of the Hargett Church of God. He had lived in Estill County most of his life. He is survived by:
His wife: Mary Tipton Walling
1 daughter: Crystal Walling Lambert
2 grandchildren: Alexandria Lambert and Angel Spicer
5 sisters: Mary (Jim) McIntosh
Lou (Harold) Johnson
Norma (Teddy) Jones
Ida B. (Lee) Cassey
Dorothy (Forest) Lutes
5 brothers: Ray (Joyce) Walling
Randy Walling
Roy (Wanda) Walling
Jacky Walling
Zack Walling, Jr.
He was preceded in death by his grandson, Thomas Lambert and 5 siblings, Clara Walling, Marilyn Walling, Sophia Rawlins, Frances Horn and Donald Walling.
Funeral services will be conducted Thursday, September 23, 1 PM at the Warren F. Toler Funeral Home Chapel. Burial will be at the West Irvine Cemetery. Visitation will be held Thursday from 11 AM to 1 PM at the Funeral Home.