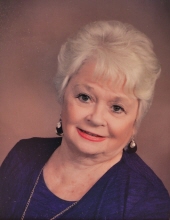 Obituary for Thelma Jean Mills
Thelma Jean Mills born August 1st, 1938, to Clayton and Geneva Johnson Abney. She was the former Thelma Jean Abney a native to Winston, Kentucky. Her career as an insurance agent began in Hamilton, Ohio and extended as she moved to Kissimmee, Florida where she retired.
Her family is saddened to announce her passing on August 9th, 2021, in her home surrounded by loving family as she peacefully went home to be with the Lord.
Survived by sisters Estella Sue Bonny (Kissimmee, FL), Jessica Irene Abney (Lexington, KY), Rebecca Faye Flynn (Irvine, KY), and brother Cecil Abney (Flatwoods, KY). Stepdaughter Anita Rae Mills (Richmond, IN) and grandson Colton Gabbard, US Coast Guard Petty Officer 3rd class. She is also survived by several nieces, nephews, great nieces, and great nephews who loved her dearly.
Preceded in death by her parents, sister Geneva Louise Fritz, and brothers Clayton Abney Jr., and Woodson Charles Abney.
Jean was a beloved member of the St. Cloud Missionary Baptist Church in St Cloud, FL.
Florida funeral arrangements are to be held Saturday, August 14th, 2021, at Osceola Memory Gardens. Address: 1717 Old Boggy Creek Road, Kissimmee, 34744. Officiated by her pastor Brother Rodney Rowe. Visitation will be held from 3pm to 5pm and services will be held at 5pm.
Kentucky services will be held Wednesday August 18, 2021 at the Warren F. Toler Funeral Home. Address 99 Cedar Grove Rd. Irvine, KY 40336. Visitation from 11am-1pm and graveside services starting around 1:15 at Turpin Cemetery on Winston Rd in Irvine, KY.
In lieu of flowers Jean has requested donations to be made to the St. Cloud Missionary Baptist Church, PO Box 702012, St. Cloud 34770-2012.