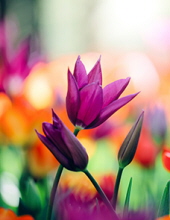 Obituary for Susie Mae Dixon
Mrs. Susie Mae Powell Dixon, age 81, of Anne Street, Irvine, KY, passed away peacefully at her home on October 10, 2022. Susie was born June 1, 1941 in Duluth, Madison County, KY to the late Sallie and George Powell. She was a homemaker and had lived in Estill County most of her life.
She was preceded in death by her husband of 59 years, Johnny Dixon and an infant son, Earl Ray Dixon. She was also preceded in death by 3 sisters, Grace Scenters, Edith Marie Goosey, and Ruby Powell. She is survived by her daughter: Johna Michelle Dixon, 2 sisters, Ethel Willis and Lullie Dixon and sister-in-law, Francis Dixon. Many nieces and nephews survive her as well, including two special nieces, Patricia Henry and Agnes Dixon who were always there for her day or night. Susie also leaves behind her beloved cat Bandit.
Susie was an exceptional homemaker who loved to sew, cook and can. She made beautiful quilts and delicious candy and pies especially fried apple pies. She loved cooking for family and friends and there wasn't anything she couldn't cook.
Graveside services will be conducted by Rev. Jerry Rose on Thursday, October 13, 12 PM, at the Alexander Cemetery in Ravenna, KY. She will be laid to rest by her husband, Johnny, and baby son.
Pallbearers will be Paul Goosey, Jerry Ray Dixon, Franklin Dixon, Jr., Gene Dixon, Jr. Spicer, and Josh Jones.
Honorary pallbearers are Glenn Tipton and Joey Hicks.