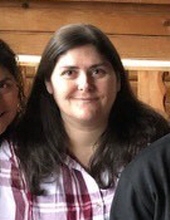 Obituary for Susan Bowling
Susan Renee Barnes Bowling, age 43, of Beattyville Road in Ravenna, passed away Monday, January 31, 2022, at the University of Kentucky Hospital following a short illness. She was born February 7, 1978, in Fayette County and was the daughter of the late Dudley and Brenda Morris Barnes. She was a CMA and was a member of the Calvary Baptist Church. She had lived in Estill County all her life. She is survived by:

Her husband: Wade William Bowling
1 son: Ethan Hunter Bowling (Tamra Miller) - Ravenna
2 sisters: Rebecca Lynn Baker - Estill Co.
Rhonda Kay Barnes (Shawn) - Georgia
2 brothers: William Ray Barnes - Estill Co.
Ronald Wayne Barnes - Estill Co.
3 grandchildren: Jase Anthony Tipton, Brendan Wade Tipton and Brayden Kade Tipton
1 godson: Jackson McCool
5 nieces: Kendra Renee Tipton (Robbie), Kaylee Beth Adams, Kristina Katlyn Baker, Christian Lee Tipton and Elizabeth Michelle Tipton
2 nephews: Joey Baker and Joshua Baker
2 bonus sisters: Lavelle Tipton and Melinda McCool

Funeral services will be conducted Monday, February 7, 11 AM at the Warren F. Toler Funeral Home Chapel. Burial will be at the Moberly Cemetery. Visitation will be held Sunday from 6 to 9 PM at the Funeral Home.