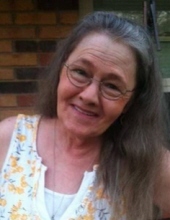 Obituary for Stella Frances Gray
Stella Frances Gray, age 66, of Mountain Crest in Irvine, passed away Tuesday, January 3, 2023, at the Good Samaritan Hospital following a long illness. She was born January 20, 1956, in Fayette County and was the daughter of Joseph Patrick Pendergest, Sr. and Mattie B. Ratcliffe Pendergest. She was a homemaker and had lived in Estill County most of her life. She is survived by:
3 sisters: Carolyn Ann (Jim) Hall - Estill Co.
Dorita Marcum - Estill Co.
Marie Bernadette (Ova) Abney - Estill Co.
7 grandchildren: Danielle Jean Hardy, Lonnie Dakota Arvin, Stephanie Nicole Hardy, Matthew Gray, Kaitlyn Jade Gray, Jocelynn Makenna Bennett and Mason Gray
3 great grandchildren: Melody Rae-Ann Collett, River Allen Sisk and Conor Arvin
She was preceded in death by her parents, 2 daughters, Tina Marie Gray, Jennifer Lynn Gray, 1 sister, Peggy Lou Patrick and 1 brother, Joseph Patrick Pendergest, Jr.
Funeral services will be conducted Sunday, January 8, 1 PM at the Warren F. Toler Funeral Home Chapel. Burial will be at the Marcum Cemetery. Visitation will be held Saturday from 6 to 9 PM at the Funeral Home.