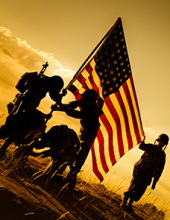 Obituary for Stanley Ferrell Postlethwait
Stanley Ferrell Postlethwait, age 96, of Robert Telford Drive in Richmond, passed away Tuesday, December 21, 2021, at the Compassionate Care Center following a long illness. He was born January 3, 1925 in Paden City, West Virginia and was the son of the late Ray and Icie Grimm Postlethwait. He was a veteran of the Army Air Force and served during World War II. He was a retired employee of the United States Forestry Service, a member of the Southland Christian Church and was a former member of the Masons. He was preceded in death by his wife, Mary Kay Eckley Postlethwait and is survived by:
His son: Stanley Bruce Postlethwait
His grandson: David Anderson
He was preceded in death by his parents, his daughter, Roberta Anderson and his sister, Donna Jean Ferrebee.
There are no services scheduled at this time. The Warren F. Toler Funeral Home is in charge of arrangements.