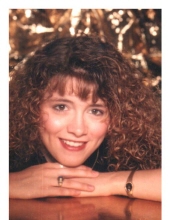 Obituary for Sonya Gail Sutton
Sonya Gail Sutton, age 42, of Sarvice Hollow Road in Irvine, passed away Tuesday, August 10, 2021, at her home. She was born September 25, 1978 in Estill County and was the daughter of Archie Lee and Elaine Conrad Angel. She was a former employee of Grange Insurance and attended St. Timothy's Episcopal Church. She had lived in Estill County all her life. Survivors in addition to her father and mother include:
Her daughter: Taylor Breann Sutton - Monticello
3 sisters: Showna (Dustin) Angel - Estill Co.
Michille Angel (Scott) Riddell - Estill Co.
Melissa Fields (Scott) Anderson - Clark Co.
1 brother: Josh (Kim) Angel - Estill Co.
Uncles and Aunts: Verlin (Jenny) Conrad, Gary (Leasa) Conrad, Orvin (Judy) Conrad, Calvin Conrad, Mickie (Phyllis) Conrad, Stanley Ray (Sharon) Kelly, Loretta (Bill) Kelly and Dora Angel
3 honorary sisters: Diana Collins, Jessica Noland and Amy Thomas
Several nieces, nephews and cousins
She was preceded in death by her brother, Jonathon Angel and her husband, Nate Sutton.
Funeral services will be conducted Monday, August 16, 11 AM at the Warren F. Toler Funeral Home Chapel with Rev. Bryant C. Kibler, Sr. officiating. Burial will be at the Sparks Cemetery. Visitation will be held Sunday from 6 to 9 PM.