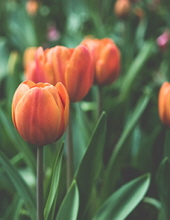 Obituary for Shirley J. Wright
Shirley J. Wright, age 89, of Pea Ridge Road in Irvine passed away Tuesday, September 25, 2018, at the Compassionate Care Center following a long illness. She was born January 29, 1929 in Covington, KY and was the daughter of the late J.W. and Drucilla Riddell McDonald. She was a homemaker and had worked several jobs including phone operator, outreach worker, head start teacher and had been employed by the Kentucky River Foothills. She was a member and founder of the Outreach Church and had lived in Estill County most of her life. She was preceded in death by her husband, Donald M. Wright. She is survived by:

5 Daughters: Patty (Gary) Miller Estill Co.

Angelia (Raymond) Overbay Estill Co.

Teresa (Roger) Hatfield-Barger Madison Co.

Gina (Delmar) Sewell Estill Co.

Shell (Terry) Hymer Estill Co.

2 Sons: Greg Wright Estill Co.

Marlyn Wright Estill Co.

1 Sister: Glenda Cole Estill Co.

12 Grandchildren: Jacqulyn Brandenburg, Ray (Antje) Richardson, II, Kevin Richardson, Tina Hatfield, Traci Hatfield, John Hatfield, Deidra Roberts, Elizabeth Sewell, Joshua Hymer, Blake Hymer, Charlie Wright and Chris Wright

Host of Great and Great-Great Grandchildren

She was preceded in death by 3 sisters; Sharon McDonald, Dean Rose, Deleta McIntosh and 1 brother, Linville McDonald and 1 grandchild, Donnie Miller.

Funeral services will be conducted Friday, September 28, 1 PM at the Outreach Church by Bro. Jerry Rose. Burial will be at the Sunset Memorial Gardens. Friends may call between 6 and 9 PM Thursday at the Warren F. Toler Funeral Home and after 12 PM Friday at the Church.