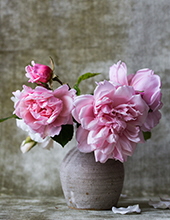 Obituary for Shirleen Chaney
Shirleen Chaney, age 71, of Cow Creek Road in Ravenna, passed away Sunday, January 17, 2021, at the University of Kentucky Hospital following a short illness. She was born March 9, 1949 in Estill County and was the daughter of the late Lloyd Barnett and Lula Bailey Webb. She was a former Ajax employee and had lived in Estill County for the past 15 years. She is survived by:
Her daughter: Gidget Chaney - Estill Co.
4 sisters: Priscilla Woods - Estill Co.
Judy Dunaway - Madison Co.
Bonnie Hall - Estill Co.
Gayla Melton - Estill Co.
2 brothers: Bud Barnett - Estill Co.
Mike Barnett - Madison Co.
1 grandchild: Chesney Tipton
Several nieces and nephews
She was preceded in death by 2 brothers, Kenny Ray Barnett and Phillip Keith Barnett.
Visitation for the public will be held Wednesday, January 20, from 6 to 9 PM at the Warren F. Toler Funeral Home. Private funeral services will be conducted by Bro. Donnie Watson with burial at the Hood-Tipton Cemetery.