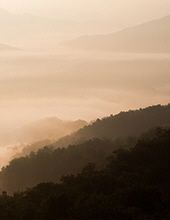 Obituary for Sherman Elmer Barnett
Sherman Elmer Barnett, age 72, of Spout Springs Road in Irvine, passed away Thursday, March 10, 2022, at his home following a long illness. He was born April 9, 1949 in Estill County and was the son of the late Eugene and Mary Louise Walling Barnett. He was a retired Leggett and Platt employee and had lived in Estill County all his life. He is survived by:
His stepson: Ricky Rader - Clark Co.
2 sisters: Rhoda Marie Anderson - Clark Co.
Sharon Joyce Walling - Estill Co.
1 half-brother: Bobby Ray Walling - Nicholasville
He was preceded in death by 1 sister, Betty Jean Murphy, his brother, Kenneth Ray Barnett.
Graveside services will be conducted Sunday, March 13, 2 PM at the Barnett Cemetery. The Warren F. Toler Funeral Home is in charge of arrangements.