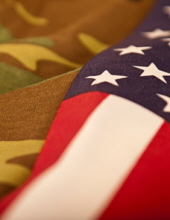 Obituary for Sherman David Alcorn
Sherman David Alcorn, age 59, of Mountain Crest in Irvine, passed away Friday, August 7, 2020, at the University of Kentucky Hospital after a short illness. He was born October 20, 1960 in Dayton, Ohio and was the son of the late Sherman and Blanche Rawlins Alcorn. He served in the United States Army and United States Marine Corps. He was a former employee of the Estill County Road Department. He was preceded in death by his wife, Angela Jean Tussey Alcorn. He is survived by:
3 daughters: Ashley (Jason) Townsend - McKee
Cortney (Ronald) Mitchell - Irvine
Tiffany Alcorn - Florida
1 son: Jeramie Alcorn - Irvine
2 brothers: Floyd Alcorn - Irvine
Ronnie (Kris) Alcorn - Illinois
8 grandchildren
Memorial services will be held at a later date. The Warren F. Toler Funeral Home is in charge of arrangements.