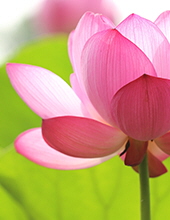 Obituary for Sharon Kaye Parks
Sharon Kay Parks, age 72, of Dry Branch Road in Irvine, passed away Monday, June 15, 2020 at the Compassionate Care Center following a long illness. She was born May 10, 1948 in Estill County to the late Reverend Joe A. Puckett, Jr. and Bertha Mae West Puckett. She was a homemaker and was a member of the West Bend First Church of God. She was preceded in death by her husband, Joe "Shorty" Parks. She is survived by:
1 Son: Jason (Corinna) Parks - Madison Co.
4 Sisters: Patricia (Edmound) Long - Estill Co.
Dianna Puckett - Estill Co.
Marilyn (Sam) Dunaway - Estill Co.
Teresa (Marshall) Powell - Estill Co.
1 Brother: Joie Lee Puckett - Estill Co.
2 Grandchildren: Olivia Parks and Abigail Parks
"Adopted Grandchildren": Gunner, Jordan, Tagan, Alyee, Kaylee, Emma, Madison, Victoria, Chris, Marley, Kiaus
She was preceded in death by her daughter, Joli Elizabeth "Beth" Parks.
Graveside services will be held Wednesday, June 17, 1 PM at the Puckett Cemetery by Bro. James Combs. The Warren F. Toler Funeral Home is in charge of arrangements.