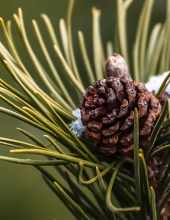 Obituary for Samuel Dunaway
Samuel Dunaway, age 71, of Dry Branch Road in Irvine, passed away Wednesday, February 15, 2023, at the University of Louisville Hospital. He was born August 13, 1951 in Estill County and was the son of Charles and Martha Powell Dunaway. He was a retired Forklift Operator for the Bluegrass Army Depot and a member of the West Bend First Church of God. He was a Vietnam Veteran and he had lived in Estill County for most his life. He is survived by:
The love of his life, his wife: Marilyn Puckett Dunaway
3 daughters: Christy (Cristhian) Savia - Madison Co.
Jenny (Brad) Dennis - Estill Co.
Jordan Dunaway - Estill Co.
3 sons: Jon (Amanda) Dawes - North Carolina
Brian (Dawn) Dawes - Georgia
Gunner Cornett - Madison Co.
3 sisters: Brenda Walton - Louisville
Donna Green - Georgetown
Carol Shuler - Corinth, KY
5 brothers: Leroy Dunaway - Paris, KY
Clinton Dunaway - Corinth, KY
Tommy Dunaway - Corinth, KY
Hayden Dunaway - Corinth, KY
David Dunaway - Louisville
5 grandchildren: Kayla Conrad, Brandon Dennis, Kayla Savia, Landon Savia, and Christopher "Booter" Dawes
2 great grandchildren: Brooklyn Dawes and Noah Conrad
He was preceded in death by his parents, 4 sisters, Bertheda Jones, Joy Jenkins, Nannie Jean Shelton, and Janice Dunaway, and 3 brothers, William Taylor, Jerry, and Dallas Dunaway.
Funeral services will be conducted Sunday, February 19, 1 PM at the Warren F. Toler Funeral Home Chapel with Bro. James Combs officiating. Burial will be at the Puckett Cemetery. Visitation will be held on Saturday from 6 to 9 PM at the Funeral Home.
Pallbearers: Jon Dawes, Brian Dawes, Chris Dawes, Brandon Dennis, Gary Long, Jason Parks, Cameron Conrad, and Christian Savia