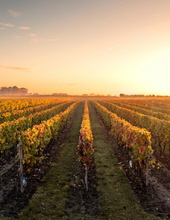 Obituary for Rudolph Tipton Crowe
Rudolph Tipton Crowe, age 75, of Furnace Junction in Ravenna, passed away Sunday, February 3, 2019, at the Marcum & Wallace Memorial Hospital following a long illness. He was born March 2, 1943 in Estill County and was the son of the late Daniel and Betty Ann Tipton Crowe. He was a retired vice-president with CMS and a 50-year member and past Master of the Stafford Lodge. He was a farmer, a gun and knife collector and a Kentucky Colonel. He had lived in Estill County all his life. He is survived by:
His wife: LaDell Hall Crowe
2 Daughters: Elizabeth (Todd) Griggs - Estill Co.
Melissa (Chad) Snowden - Estill Co.
1 Son: Jeffrey (Shannon Todd Finley) Crowe - Laurel Co.
1 Sister: Janette Dixon - Estill Co.
3 Brothers: Shelby Crowe - Estill Co.
Esco Crowe - Estill Co.
Dallis Crowe - Clark Co.
6 Grandchildren: Jakolbi Crowe, Brayden Griggs, Callee Snowden, Mason Griggs, Jaxon Snowden and Jessup Chaney
He was preceded in death by 2 sisters, Bernice Dixon and Imogene Crowe.
Funeral services will be conducted Wednesday, February 6, 1 PM at the Warren F. Toler Funeral Home Chapel by Bro. Terry Barnes. Burial will be at the Crowe Cemetery. Friends may call between 6 and 9 PM Tuesday at the Warren F. Toler Funeral Home.