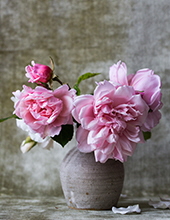 Obituary for Ruby Benton Richardson
Ruby Benton Richardson, age 89, of Winchester Road in Irvine, passed away Monday, November 21, 2022, at the Marcum & Wallace Memorial Hospital following a long illness. She was born November 21, 1933, in Estill County and was the daughter of Charles Benton and Nora Lee Shuler Howell. She was a homemaker and a member of the Body of Christ Ministries. She is survived by:
4 daughters: Shirley Collett - Estill Co.
Rita Collett - Estill Co.
Freida Holliman - Estill Co.
Rhonda Devary - Estill Co.
4 sons: Basslee Richardson, Jr. - Estill Co.
Wayne Richardson - Lee Co.
Ricky Richardson - Clark Co.
Jerry Richardson - Estill Co.
20 grandchildren, 20 great grandchildren and 5 great-great grandchildren
She was preceded in death by her parents, her husband, Basslee Richardson, 1 daughter, Judy Richardson, 1 son, Larry Richardson, and 3 siblings, Peggy Graber, Charles Howell and Kenneth Howell.
Funeral services will be conducted Friday, November 25, 1 PM at the Warren F. Toler Funeral Home Chapel with Bro. Bill Wesley officiating. Burial will be at the Richardson Cemetery. Visitation will be held Friday from 11 AM to 1 PM at the Funeral Home.