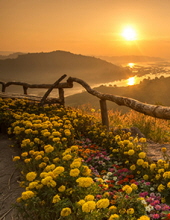 Obituary for Ronnie Eldridge Barker
Ronnie Eldridge Barker, age 74, of Richmond Road in Irvine passed away Sunday, May 19, 2019, at the Madison Health & Rehabilitation Center. He was born August 30, 1944 in Estill County and was the son of the late Moss and Mossie Isaacs Barker. He was a retired Eastern Kentucky University employee and had lived in Madison County most of his life. He is survived by:
2 Sisters: Drucilla Muncie - Irvine
Betty Hymer - Irvine
1 Brother: Earl Barker - Oklahoma
He was preceded in death by 2 sisters; Treva Winkler and Barbara White and 1 brother, Tracy Barker.
Memorial services will be held at a later date. Warren F. Toler Funeral Home is in charge of arrangements.